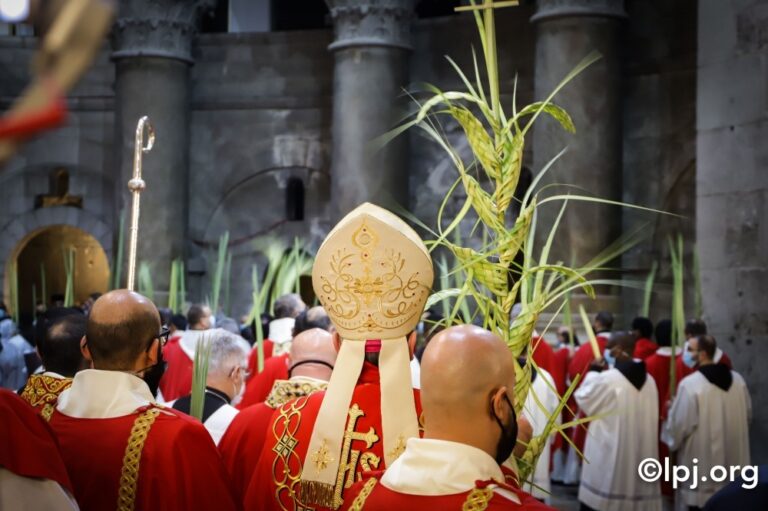 The Latin Patriarchate of Jerusalem is the Catholic episcopal see of Jerusalem, established in 1099, officially seated in the Church of the Holy Sepulchre.
Today, the Latin Patriarchate includes 88 parishes and satellite chapels,  43 schools and more than 150,000 faithful, in Jordan, Palestine, Israel and Cyprus.  The Equestrian Order provides a significant amount of the funding of the Patriarchate, with most of the aid focused on parish and school life, humanitarian aid, restoration and construction projects.  The global amount of aid sent by the Equestrian Order to the Holy Land is more than 10 million Euros each year.
On October 24, 2020, Pope Francis announced the appointment of Archbishop Pierbattista Pizzaballa as the Latin Patriarch in Jerusalem after his service as Apostolic Administrator for a period of four years.
For more information on the Latin Patriarchate, see their website at https://www.lpj.org.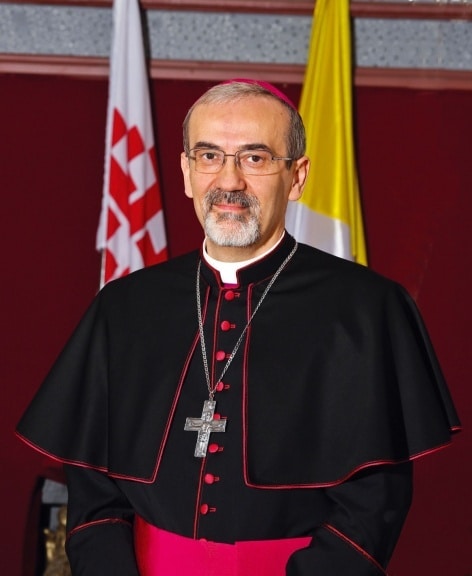 His Beatitude, Archbishop Pierbattista Pizzaballa
Latin Patriarch in Jerusalem