The lieutenancy is committed to promoting pilgrimages to the Holy Land giving members the opportunity to marvel at the holy places where our Lord was born, preached, died and was resurrected. This 900 year tradition within the Order of the Holy Sepulchre allows members to witness the Order's commitment to the Christians living in the Holy Land.
Each member who makes a pilgrimage receives the Pilgrim Shell by the Latin Patriarch. Attaining the Pilgrim Shell, the most prized decoration of the Equestrian Order, should be the goal of every member.
Additionally, the lieutenancy sponsors pilgrimages to other holy places and events of significance including Rome, Orvieto, and Assisi.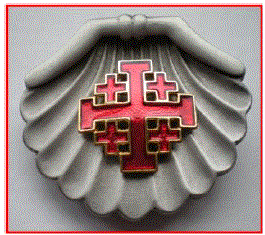 [gview file="http://yhm.85c.myftpupload.com/wp-content/uploads/2020/11/NE-Lieutenancy-Ober-2022-SD-Flyer.pdf"]
[gview file="http://yhm.85c.myftpupload.com/wp-content/uploads/2022/03/9877-EOHSNE-Italy-Sept.-2022-Bro.pdf"]